About 4 Seasons Eavestrough in Whitby, ON
The specialists at 4 Seasons Eavestrough in Whitby install a new WORRY FREE eavestrough system to keep the water flowing to the right place. Call today for a free eavestrough system service quote.
About 4 Seasons Eavestrough
My name is Sylvain and I have been owner and installer at 4 Seasons Eavestrough since 1997. I go to each job site personally to complete the work. The professionals that I choose to work with must meet the our highest standards.
4 Seasons Eavestrough specializes in replacing and repairing eavestroughs and installing eavestrough systems. I offer the most solid gutters on the market in over 50 colours. I will make sure you are completely satisfied with the project.
10-Year Workmanship Warranty
My work is backed with a 10-year warranty on workmanship – the best in the business – and I ensure the eavestrough is properly sloped with the use of a level. Want more information? Visit our Testimonials page or Homestars.com to learn what our customers have to say about the quality of our work.
For Stronger and More Efficient Eavestroughs
With a 25-year warranty on product performance and on the finish, Alu-Rex aluminum eavestrough does not rust, do not leak and can support the weight of up to three men.
4 Seasons Eavestrough uses the best available fastening system, this patented product design keeps your eavestrough in good condition for a very long time—guaranteed!
Always Close to Your Needs
Whatever your needs, 4 Seasons Eavestrough ensures a very personal service to its customers. All estimates and installations are made by the owner himself to ensure a top-quality job. Also, we are fully insured and certified by WSIB.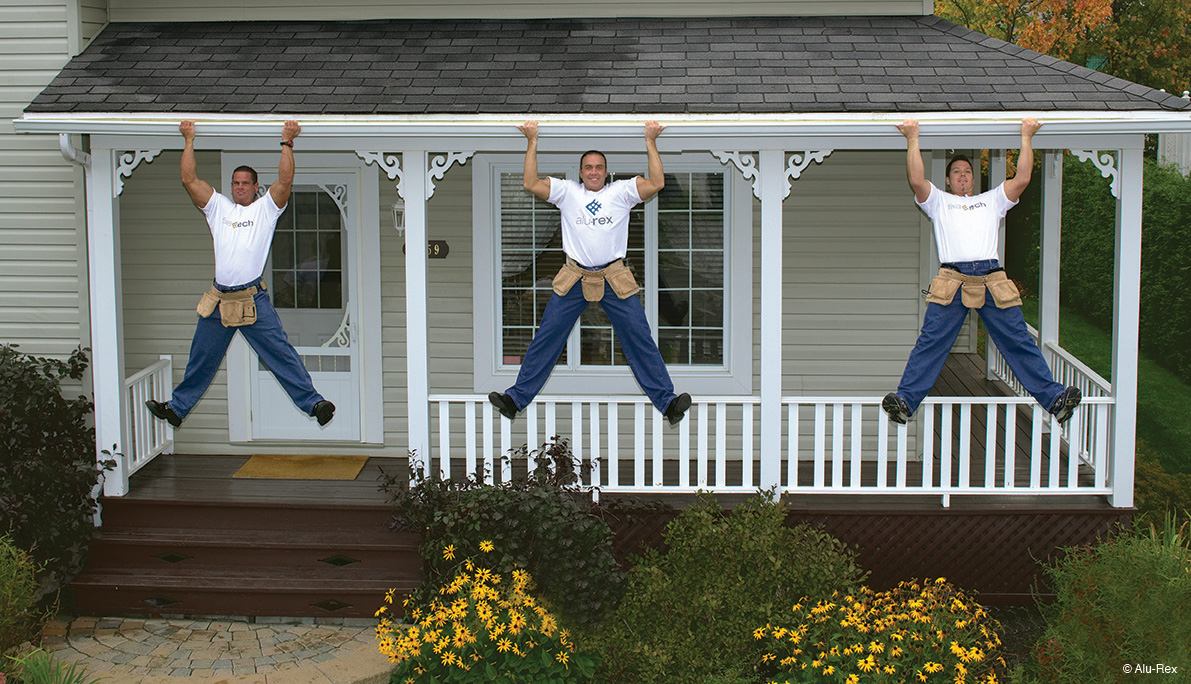 "Trustworthy, On-Time and Affordable. 4 Seasons Eavestrough had been referred to me as a very trustworthy, on-time and affordable option for eavesthrough replacement. As promised, Sylvain (the owner) has made every effort to squeeze me in a very tight schedule (during the spring rainy season). He came when promised, answered all my questions, did a wonderful job. I would recommend him anytime. Thank you, Sylvain."