Eavestrough Installation in Durham Region
4 Seasons Eavestrough offers different options to fasten new eavestroughs. We also install 5-inch seamless eavestroughs, on site, made of first quality aluminum. Owner Sylvain provides the quotes and does the work to make sure the job is done right.
4 Seasons Eavestrough Repairs
& Installations
Eavestrough Leaf Protection System for New and Existing Eaves
At 4 Seasons Eavestrough we begin each installation with a conscientious inspection of eaves, fascia boards to make sure there are no surprises during the installation process. Give 4 Seasons Eavestrough a call for a free quote on your eaves replacement or repair.
Eavestrough replacement
Eavestrough repair
Ice/leaf guard protection
Fascia
5" aluminum seamless eavestroughs
Downspout rerouting
Seamless Aluminum Eavestrough
At 4 Seasons Eavestrough we specialize in installing seamless aluminum eavestrough. Seamless eavestrough removes the need for seams and overlaps and runs the entire length of your home to eliminate areas of potential leaks. It is cost-efficient and looks great. Some of the reasons to choose seamless aluminum eavestrough include: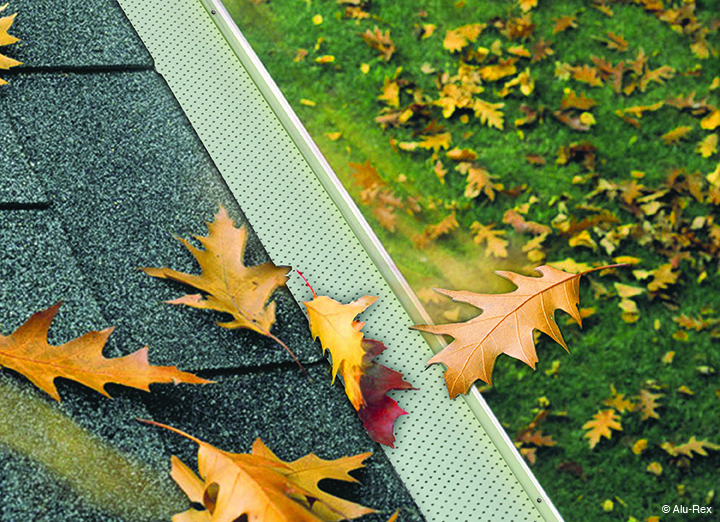 Durable construction
Lightweight
Seamless to prevent leakage
Eliminates rust and corrosion
Recyclable materials
Available in a wide variety of colour
Low maintenance – requires no painting or scraping to retain a good appearance
We have a wide variety of colours available for your eavestrough.
Alu-Rex Fastening Systems
4 Seasons Eavestrough offers installation of Alu-Rex's T-Rex® Fastening Systems with the best warranty in the industry. With the T-Rex continuous hanger, your rain gutters are reinforced from end to end. There are no weak points. It can even hold the weight of three people. Contact us today for a quote on upgrading to the Alu-Rex Fastening System.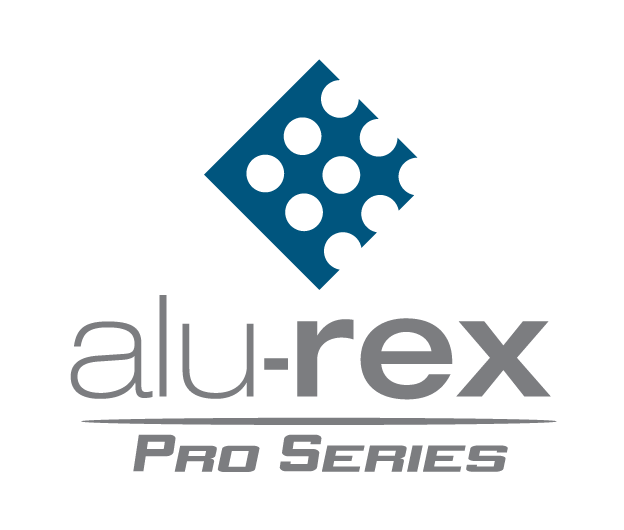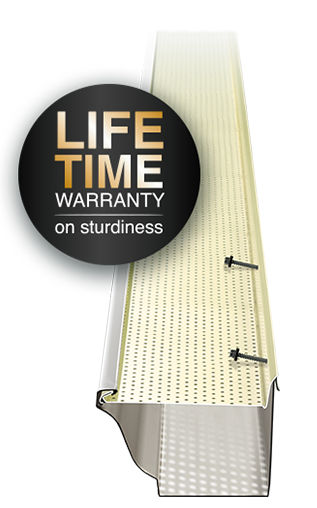 Continuous fastening support (continuous hanger)
Patented system that prevents accumulation of leaves, snow and ice
Very aesthetic
Fitted with a leaf guard
Best price-quality ratio
Lifetime warranty
CUTTING EDGE TECHNOLOGY WITH THE DOUBLEPRO™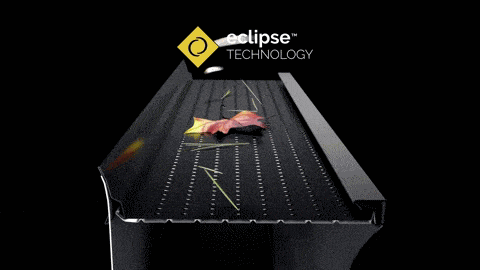 The double membrane keeps debris from getting inside the gutter. The offset holes make it the perfect filter, allowing water to drain freely while blocking pine needles and leaves without ever getting clogged.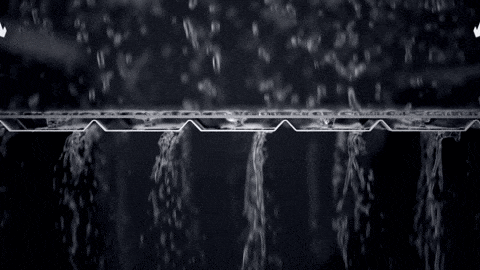 The suction created by the two membranes makes it possible to drain three times more water than ever recorded in the heaviest storms. The inner membrane draws water through the wider holes.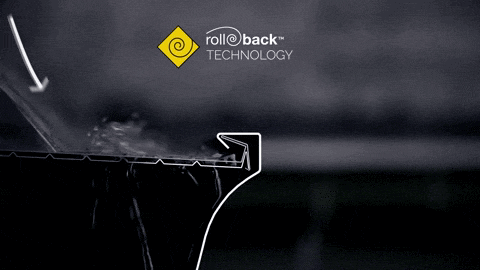 Roll Back Technology keeps water inside your eavestroughs during even the heaviest rains. Self-sealing screws reduce the chances that water will be able to leak into the fascia.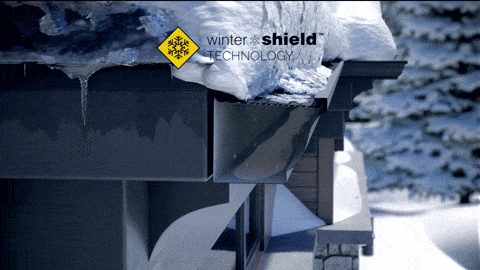 Wintershield stops ice from building up in the gutter, protecting it from warping caused by freeze/thaw cycles. That way, water flows through the gutter rather than into your home.
Solutions For Common Eavetrough Issues
The solution is to extend your downspouts to a lower eavestrough
Leaves clogging eavestrough
The solution is to install the T-Rex ultra-durable leaf guard system